Ranchi Rheumatology Centre
An initiative of Dr. Bindhyachal Kumar Gupta
Dr. Bindhyachal Kumar Gupta
Dr. Bindhyachal Kumar Gupta is an eminent doctor in the field of Rheumatology.
After achieving gold medal in MBBS, he joined RIMS Ranchi for postgraduation (MD) in the field of medicine.

During his training period, he had a special interest in Rheumatic diseases.

For the first time ever in the history of Jharkhand and RIMS itself, he secured All India Rank 1 in DNB superspeciality competitive examination, and the news went all over Jharkhand through local newspapers.

He then went to a premier institute Indraprastha Apollo Hospital, New Delhi, and got trained under Dr. Rohini Handa, one of the pioneers in the field of rheumatology.

In a wish to serve and provide best care to the people of Jharkhand, he came back to his motherland.
He is the first and only qualified rheumatologist in Jharkhand and Bihar. 
He specializes in various autoimmune rheumatic diseases including Rheumatoid Arthritis, Gout, Ankylosing spondylitis, Osteoarthritis, Lupus, Sjogren's syndrome, Systemic sclerosis, Vasculitis, Polymyositis, Dermatomyositis and pediatric arthritis. He is skilled in intraarticular procedures and biological therapy.
Call Us Today For Consultations
Common Symptoms of Arthritis
Joint pain, swelling, morning stiffness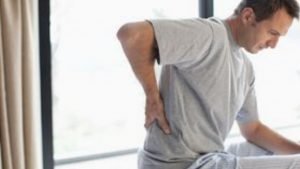 Low back pain with early morning stiffness in young adults
Long standing fever not responding to antibiotics
Oral ulcer or genital ulcer
Blue or black discoloration of finger and toes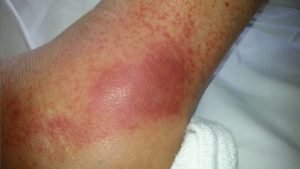 Red rash over the lower limbs
(OPD | Pharmacy | Pathology)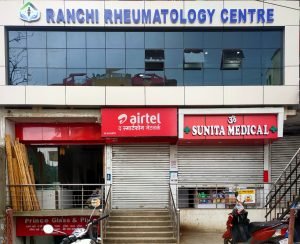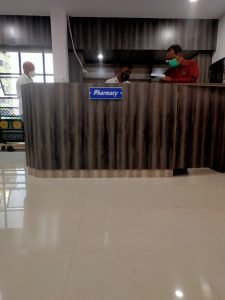 Ranchi Rheumatology Centre
Address: Near late Dr. K.K.Sinha residence, Bargain Chowk, Bariatu, Ranchi, Jharkhand